---
Using Video Marketing to Increase Conversion Rates
Conversion rate is one of the most critical metrics for every business. It is the rate at which you are able to convert your visitors into customers. A high conversion rate means more sales and more profit for your business.
To understand better conversion rates, this article is perfect:
Macro conversion and Micro Conversion Power
There are many ways to improve your conversion rate, but using video marketing is one of the most effective methods. Videos are a great way to engage and connect with your audience, and they can also help increase your conversion rate.
Video Marketing Agency
More importantly, videos make up about 82% of the internet traffic this year. That means more people will be looking for video content whenever they search for keywords on the search engine.
Speaking of the search engine, YouTube's search box is insanely popular among internet users. That's because YouTube is the second-largest website, just right after Google. Everyone can search for many things, whether it's for finding blockchain games or learning how to start coding.
The popularity of video content urges businesses to produce more videos because they have a higher search than traditional content like articles and blog posts.
What is meant by video marketing?
Video marketing itself is a method where brands or businesses leverage video content to spread promotional messages and drive web traffic. Just like written content marketing, video marketing has many different forms that you can use to achieve a business goal.
Such video marketing types include explainer videos, tutorial videos, product demonstration videos, customer testimonial videos, and more. So, if you're looking for a tool to inform your audience about your latest product, you can produce an explainer video and how-to content to spread awareness to a bigger target market.
That's why not every video is made equal. There are different purposes when using a certain type of video, whether it focuses more on sending the brand's messages or convincing people about the product. But, at the end of the day, generating a conversion is the ultimate goal that every business should thrive from day one.
How Video Marketing Helps Increase Conversion Rates
1. Capture the attention better
Videos are highly engaging, and they can help you capture your audience's attention better than any other type of content. In fact, according to a study by Breadnbeyond, 83% of businesses say that video has helped them increase their conversion rate.
This is because videos can hold people's attention for a longer period of time than text-based content. They can also communicate messages more effectively and create an emotional connection with the viewers.
When you combine all of these factors together, it's easy to see why videos are so successful in increasing conversion rates.
2. Increase brand awareness
Video marketing can also be used to increase brand awareness for your business. A high-quality video can introduce your brand or product to a new audience and help you reach a bigger market.
Videos are excellent at conveying messages about your business. That's because videos carry the message more visually than their content marketing counterparts. Videos help deliver messages in a way a simple image doesn't because of the size limitation, in which video content doesn't have any.
3. Increase website traffic
With Google owning YouTube now, video search has never been easier in the past few years. Users can find video searches on Google without visiting YouTube specifically to find video content.
Adding videos to your marketing strategies can significantly increase your website traffic. This is simply because people are more drawn to visual content and will be more interested in visiting a website with videos. That way, video marketing can drive more people to your website and help you achieve a higher ranking on the search engine.
4. Help explain your product or service
If you're looking for a way to explain your product or service to your audience, using videos is the answer. A well-made video can help people understand what your product or service is all about and how it can benefit them.
Adding a video to your landing page can increase the conversion rate by 80%. This is because videos are able to explain things in a more interesting and engaging way than text-based content.
5. Increase brand's trustworthiness and loyalty
A good video can show people that your brand is reliable and trustworthy. People trust businesses more after watching a video about them. This is because videos are able to show people the human side of your business and connect with them on an emotional level.
Video marketing can also be used to promote loyalty among customers. Customers can feel appreciated and valued by your brand when watching videos specifically designed or made for them. This shows that you care about them and appreciate their business.
6. Facilitate better engagement with customers
Video marketing helps you facilitate better engagement with your customers. Including a video in your marketing plan helps you build a relationship with your customers and encourage them to keep interacting with your brand.
When people interact with you through a video posted on your social channel, that means you've secured a higher engagement rate. If your customers are highly engaged with the product or brand, you'll have a higher chance of turning them into loyal customers in the future.
Video Marketing Tools
I will show you my favourites!
As an entrepreneur and digital marketer, my focus has shifted from growth to profitability – but only if I am able to generate enough traffic and leads. That's why we need tools that give us the solutions we need when creating video marketing products.
My favourites video creation tools are:
| ❤️ | Platform Type | Embedded audio | Transition templates | Features |
| --- | --- | --- | --- | --- |
| Powtoon | Online | ✔️ | ❌ | Ready-to-use templates in different categories |
| Filmora | Windows/Mac | ✔️ | ✔️ | Add text/title/transitions by drag and drop |
| Wistia | Online | ✔️ | ❌ | You can host your video on their site |
| Vimeo Business | Online | ✔️ | ❌ | Offer analytics to optimize your commercial video |
| Animoto | Online | ✔️ | ❌ | Over 1 million stock photos to use |
| Wideo | Online | ✔️ | ❌ | You can share and download MP4 videos |
| Canva | Online | ✔️ | ❌ | Social video marketing with an intuitive interface |
| Viewbix | App | ✔️ | ❌ | It is a freemium video marketing program |
Comparison table with the best video editing marketing tools
Video Marketing Examples For Inspiration
What is an example of video marketing?
This first video example is good marketing material from Flyp
Is all about promoting your products to an audience that needs your products!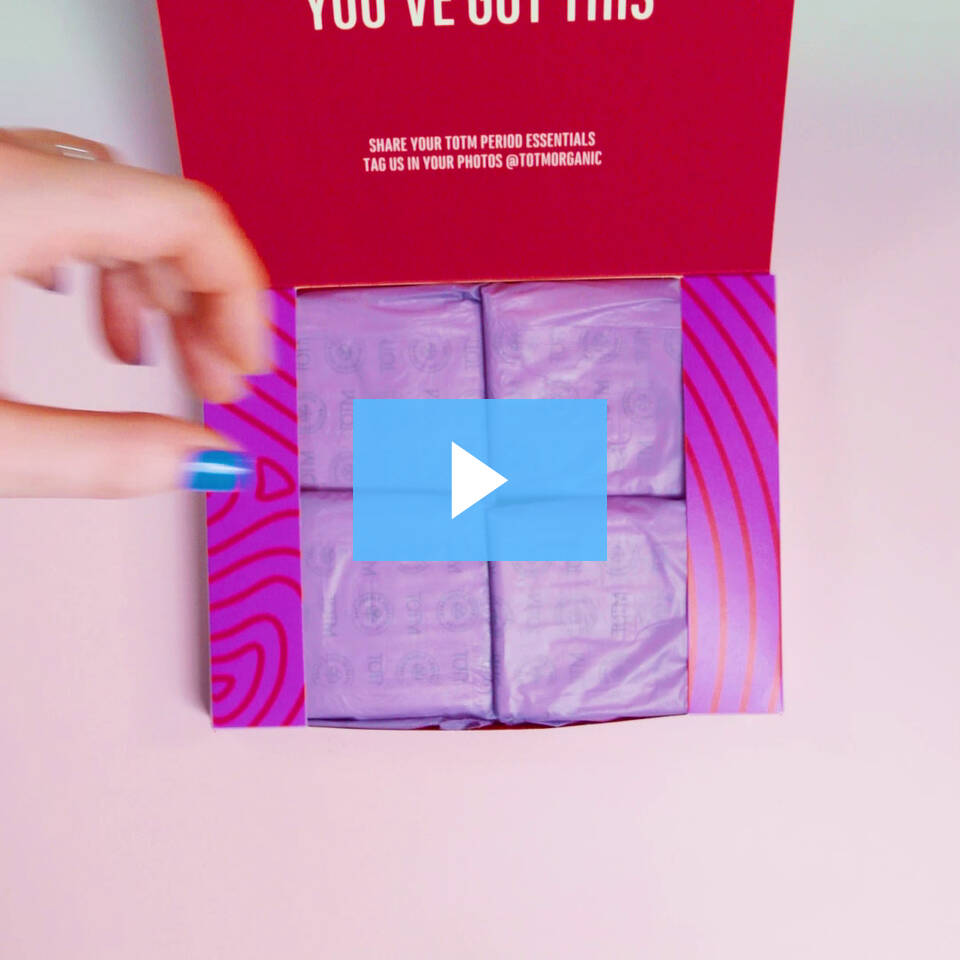 Innovative Video Marketing Trends for 2022
Video marketing services today better understand that people do not read content that much anymore. They prefer to watch what you have to say.
Statistics on the best social media platform where most people watch videos:
What are the types of video marketing?
Some say there are four, others that there are 10 or more. The fact is that with all the new technologies and trends, there certainly are and will be many types of video marketing. But among the most popular are product videos, brand videos and employee or customer testimonial videos.
The list of types of video marketing videos can be long. For example, here is a list of the 22 most popular types of video marketing videos:
animated explainer videos
brand videos
customer testimonial videos
event videos
explainer videos
how-to videos
interview videos
live stream videos
promotional videos
product launch videos
recruitment videos
social media videos
review videos
case study videos
101 videos
DIY videos (Do-It-Yourself)
tips and tricks videos
webinar videos
podcast videos
documentary videos
behind-the-scenes videos
virtual and augmented reality videos
Surely none of the above types of marketing videos is a rarity for you, and lo and beholds, there are more!
How to Build a Video Marketing Strategy?
There is no universal answer to this question because the best way to develop a video marketing strategy depends on your business and its goals. However, there are some tips you should consider when developing a video marketing strategy:
know your audience
When developing a video marketing strategy, it is important to understand what your audience is looking for and needs. Most businesses invest a lot of money that is later wasted, not because they do not produce high-quality, well-made videos, but because they do not know what their audience wants.
Define your goals
Before you start creating videos, it is important that you have a clear idea of what you want to achieve with your video marketing. Do you want to increase brand awareness, drive traffic to your website or convert leads into customers? Once you know your goals, you can create videos that are tailored to those goals.
Research your competitors
It's also important to understand what drives your video marketing competitors and what type of content they produce. This will give you an advantage when deciding what type of video will work best.
Stick to your brand and maintain your message in all videos.
The key to creating great video content is to stay with your brand. Your videos should reflect your company's message and values to engage your target audience. If you produce videos that are consistent with your brand, you will see a significant increase in viewership and conversions.
Videos can be very helpful in increasing your conversion rates and sales.
Test and retest
You should keep all reports on the results of your video campaign because you need them to evaluate what works and what does not, where you can make improvements, and what to keep and what not to repeat.
4 Video Marketing Articles You Should Read
Takeaway
Video marketing is a common marketing technique used these days. With social platforms focusing on spreading video content, businesses can take this opportunity to connect with customers on a personal level.
That's why videos are a great tool to increase your business's conversion rate, brand awareness, website traffic, product or service understanding, trustworthiness, loyalty among customers, and engagement with customers. If you're not using video marketing yet, you should start using it today!